There is presently one monk living at the Priory: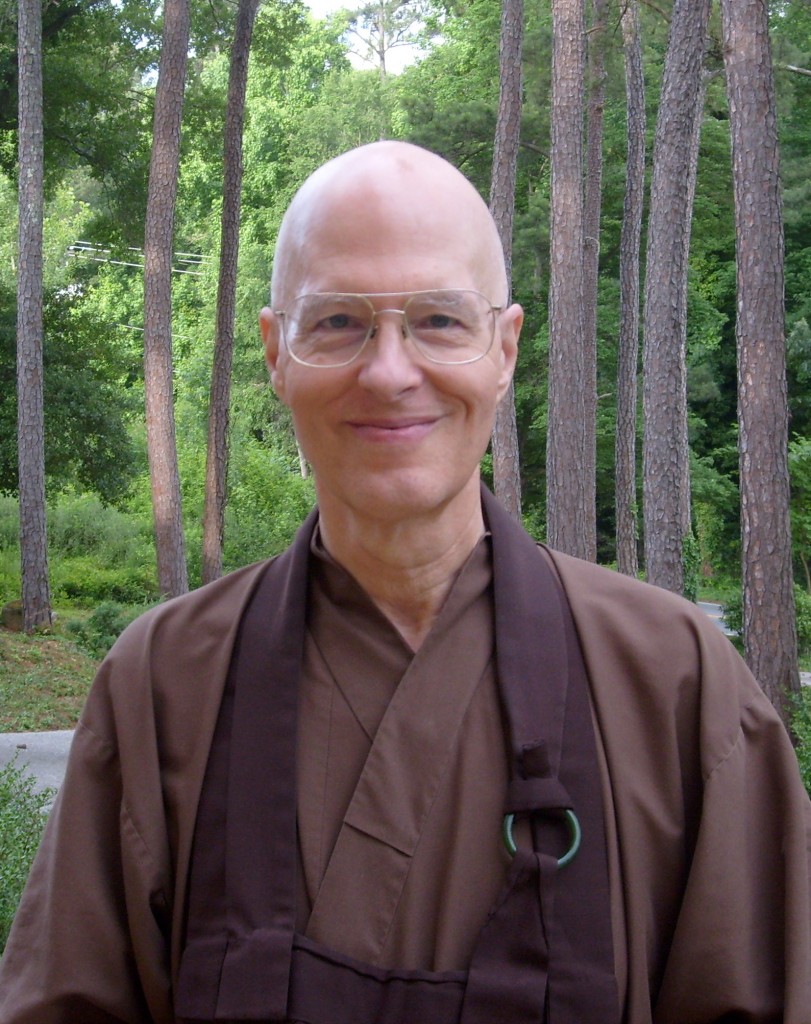 Rev. Rokuzan Kroenke, the Prior of the temple, is a senior disciple and Dharma Heir of the late Rev. Master Jiyu-Kennett, founder of the OBC—the Order of Buddhist Contemplatives. He was ordained by her as a Buddhist monk in 1975 at Shasta Abbey, received Dharma Transmission in 1977, and was named by her as a Master of the Order in 1987. He has been Prior and Teacher in Columbia since the temple's establishment in 2001.
You can see a short video of Rev. Master Rokuzan here.